awe me's posts - Indonesian uPOST
Blacksmiths Build the Flame-Spitting Sword from Voltron
The Men at Arms folks can retire now. Not only did they faithfully recreate the blazing sword from Voltron, but they took "blazing" in the best, most literal way, in the sense that the blade itself is always enveloped by flames. It seems extremely dangerous but it's also so damn cool.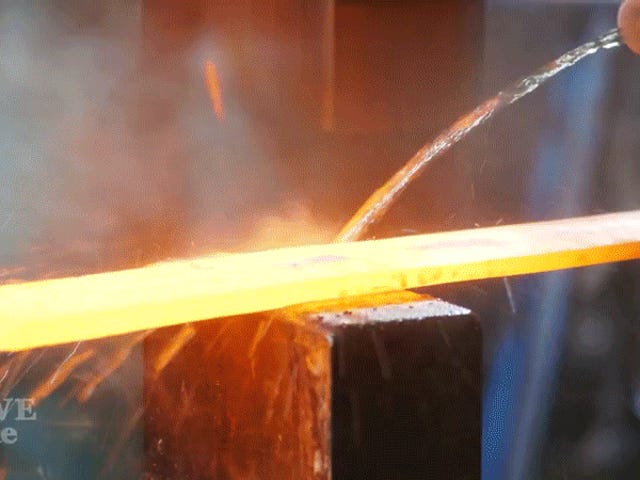 Blacksmiths Recreate a Badass Sword From League of Legends
Even if you are not a League of Legends junkie or a professional blacksmith, that doesn't mean you can't appreciate the incredible work that the Man At Arms folks put into their replicas of seemingly impossible weapons.
These badass Wolverine claws would be perfect for Batman's armor
The ever creative guys of Man At Arms: Reforged created Wolverine claws that Batman would wear, which means Wolverine's blades have been replaced with super sharp batarangs and the whole rig is armored and blacked out just for the dark knight.