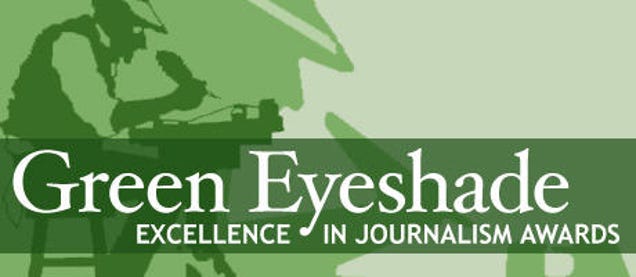 Minggu lalu, cabang selatan Society of Professional Journalists mengumumkan pemenang Penghargaan Eyeshade Tahunan ke - 67 . FUSION menyapu tempat pertama, kedua, dan ketiga dalam kategori dokumenter / televisi.

Tim "The Naked Truth" diakui dengan penghargaan tempat pertama untuk film dokumenter mereka " Undocumented on Campus ." Tim juga membawa pulang penghargaan tempat kedua untuk laporan khusus mereka " The Naked Truth: Standing Rock ."
Tim produksi lingkungan jaringan mendapat penghargaan tempat ketiga untuk "98% Manusia." Manusia khusus mereka. FUSION juga diakui dengan kemenangan tempat ketiga dalam kategori videografi / online atau televisi untuk "Bolder."
The Green Eyeshade Awards adalah kontes jurnalisme regional tertua di negara ini. Sejak 1950, The Green Eyeshades telah mengakui jurnalisme terbaik di Amerika Serikat bagian tenggara - yang sekarang termasuk media cetak, televisi, radio, dan online.